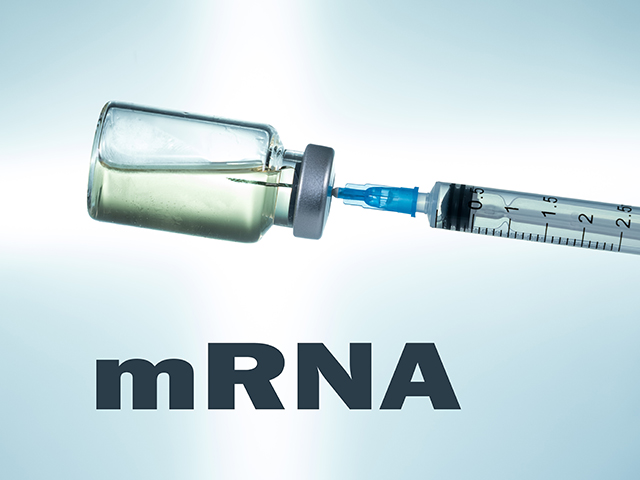 What is mRNA? Can mRNA stop cancer?
mRNA is the organic molecule that transmits the information about which proteins our cells will produce to the cell unit called the ribosome. It is produced by our DNA in the cell nucleus and carries a chemical code. Nowadays, this tiny molecule's potential to stop cancer is being questioned.
Why is mRNA technology so important?
With the Covid-19 pandemic, we became familiar with some medical terms we had not heard before. One of them is mRNA vaccines. Although we are aware of mRNA technology with Covid-19, studies on this technology have actually been going on for the last 10 years. mRNA vaccines, which do not pose a safety risk, have also been tested against cancer, with positive results. Reports mentioned that vaccines slow the spread of cancer.
Contrary to popular belief, mRNA vaccines did not suddenly appear with Covid-19. Seeing that traditional approaches were insufficient and vaccines could not prevent non-communicable diseases, scientists laid the foundations of mRNA technology in the early 90s. Although we have heard of mRNA technology due to Covid-19, great progress has been made in studies especially in the last 10 years. The new address of hope, especially for cancer patients, is mRNA technology.
How will mRNA fight cancer?
Cancer cells are simply our own cells and in most cases they are not perceived as harmful by the body. mRNA technology gives us the chance to encode these cells as "harmful" and if medicine science succeeds, it will be possible for the body to destroy any cancer by its own means without the need for an additional chemical. Today, numerous preclinical and clinical studies are demonstrating the feasibility of mRNA vaccines to fight cancer.
Is mRNA safe?
Since the Coronavirus began, there has been an explosion in basic and clinical research of mRNA technologies. These studies, conducted in nearly every country in the world, show that mRNA vaccines are safe and acceptable for human testing.
Dr. Ada's clinic is here to help
We are a health network between Romania and Turkey, and we are aiding you with groundbreaking medical technologies and surgeries in Turkey. In addition, we are seeing you in person here in Romania after your surgery and making sure you get the best result from surgery in Turkey.
Whenever you are looking for the best hospitals and doctors in Turkey, just call us. Let Dr. Ada's health teams start your unique health experience now.