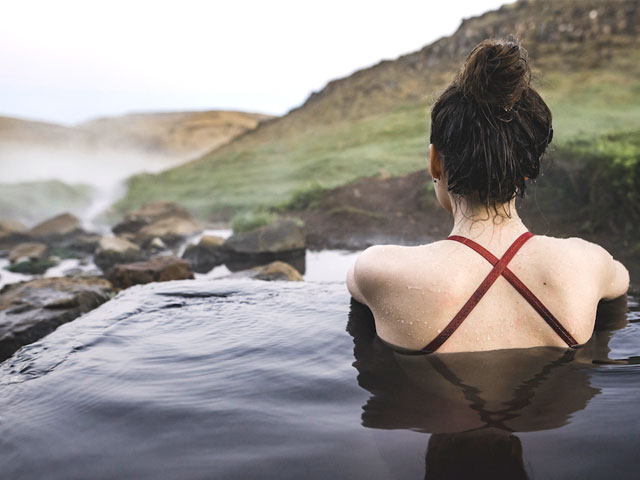 Blog

Benefits of thermal water treatments
Thermal springs have been used for thousands of years to treat many ailments and Romania is one of the luckiest countries in the world in terms of hot springs. There are historical records that even in the ancient Roman period, many people from all around Europe came to the natural thermal waters in Romania to find healing.
So, how should we use natural hot springs, which are now a scientific fact that they can be good for the human body? What are the benefits of natural spa treatments? Let's read together:
First things first: Cautions about thermal water treatment
Treatment must be planned in consultation with a specialist doctor.
If possible, facilities that employ a doctor should be selected.
The temperature of the water should be between 34-42 degrees.
It should be done between 3-6 sessions per week according to your complaints.
Maximum 2 sessions should be done during the day.
Enough fluid should be taken during the treatment.
If the treatment includes physical exercise, the water temperature should not exceed 34 degrees.
Spa bathing should be on an empty stomach.
Water from the hot spring should never be drunk except when recommended by a doctor.
Alcohol consumption must be stopped during treatment
For which diseases are hot spring treatment recommended?
Rheumatic pain: Hot spring water treatments are known to have a pain-reducing effect. Back pain, joint pain and tissue disorders can also be significantly reduced thanks to thermal waters. Boosted blood circulation due to temperature and mild massage of water soften muscles and joints.
Orthopedic disorders: One of the most important effects of being and exercising in water on the musculoskeletal system is that the pressure on our joints is almost zero. Especially after orthopedic surgeries, hot spring waters can be used to accelerate recovery. Thermal springs may increase the quality of blood circulation and thus support the body's self-healing mechanism.
Neurological and psychiatric diseases: In recent years, thermal waters have also started to be used in nervous and mood problems. Spa bathing has a stress-reducing and relaxing effect. Experts can achieve pleasing results through thermal spa treatments in alleviating mild to severe emotional and neurological disorders. For example, many people report that they had better sleep after thermal water treatment.
Respiratory system diseases: When you enter the water, you feel a slight difficulty in breathing. This is due to the pressure of the water, which is denser than air, on your body. This pressure allows the muscles that work the respiratory system to exercise and strengthen. Thus, respiratory capacity improves. Sulfur and iodine, which are abundant in thermal waters, can also have a relaxing effect on mucous tissues. In this way, it is known that spa treatments can be good for respiratory diseases, allergies, bronchitis, asthma bronchial diseases.
Skin diseases: One of the most preferred reasons for spas is their effects against dermatological problems. Thanks to the intense minerals they contain, they can support the skin to purify and de-stress naturally. Moreover, they are very effective in moisturizing the skin. Natural hot waters are therefore recommended by doctors against many skin conditions. It is a possible treatment option used in many skin problems such as eczema, psoriasis, skin irritations and acne.
Call us now for best information about health in Turkey
If you're looking for best information and support about treatments in Turkey, we are here to help. We directly connect you the best Turkish hospitals and physicians, and to the most comfortable accommodation options. We give you complete assistance for the most affordable solutions, and moreover, see you in person both before and after your health trip in Turkey.
Are you looking for obesity surgery specialists in Turkey? Or are you trying to contact best Turkish plastic surgeons? Or is it cancer treatments in your mind? No matter which, just give us a call and get your free medical consultation today. Discover your best options with the multinational experience of Dr. Ada.