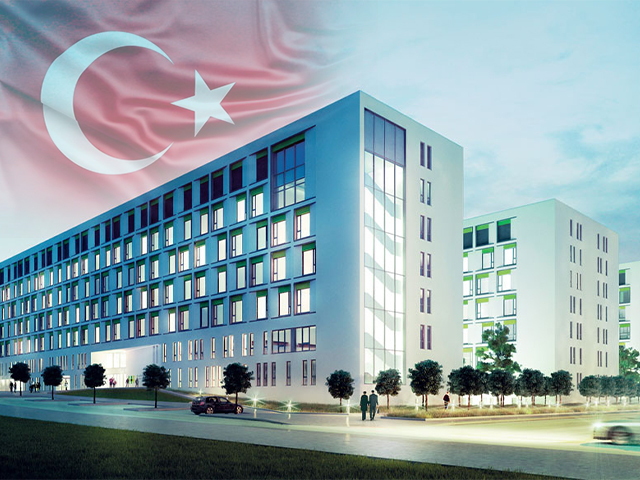 Blog

5 Criteria to choose the right hospital
No matter which disease or surgery we're talking about, Turkey is one of the top health destinations in the world. There are numerous good Turkish doctors and Turkish hospitals, and they serve thousands of patients from all around the world every single day. Moreover, surgery prices in Turkey are really very affordable, especially when compared to the quality of the medical care given.
For the average person however, it is not always easy to find the right hospital in Turkey. There are many organizations selling health service in Turkey but most of them are managed by "dealers" who have no medical background. These people will just focus on the sale, and in case you are not satisfied with the health service you received or have extra demands, you won't be able to find anybody to talk to after your medical procedure.
Tips to evaluate Turkish Hospitals
To help you in finding the best hospital in Turkey, here are 5 criteria from the medical experts of Dr. Ada's clinic.
1- Level of expertise: If you are already diagnosed and you definitely know what you need, look for a specialized hospital. For example, a Turkish hospital specialized in obesity surgery will be completely experienced about your case, and you will find any type of care and technology at a single place. If you are not yet diagnosed however, the hospital with more number of clinics will be a better choice. Your knee pain may be because of a weak joint which is a part of Rheumatology, or a vein issue which is a part of Cardiology, or due to a nerve which is part of Neurology.
2- Representation in Romania: Surgery is only a part of the healing process. The success of it heavily depends on how good you are given care after the surgery itself. If the Turkish hospital has a correspondent or an agency in Romania, you will have the chance to find proper follow-up that will crown your procedure.
3- Quality of medical staff: Successful hospitals are built on talented physicians and other medical staff. If you follow a good doctor, you will find yourself in a good hospital. Ask your friends of their experiences, read as much articles as you can and look for hints about personal skills.
4- Technology used: Experience of the doctor is a must but, success of modern day medicine is very much about the availability of latest technologies. When you are choosing out of Turkish hospitals, take the presence of latest technologies.
5- International accreditation: Good hospitals regularly get themselves audited by global quality councils. A Turkish hospital with JCI accreditation or ISO certificate means it excels in medical care, safety and patient satisfaction.
Let us help you find the best Turkish hospital
We are a trusted medical bridge between Romania and Turkey. We help you and your loved ones with a wide range of medical branches, in internationally reputed Turkish hospitals. Moreover, Dr. Ada sees you in person before and after your visit to Turkey.
Call us now and let's walk to a healthier, joyful life together. If the 5 tips above are not enough and you have more questions about finding the right Turkish hospital, we're always on the other side of the phone.