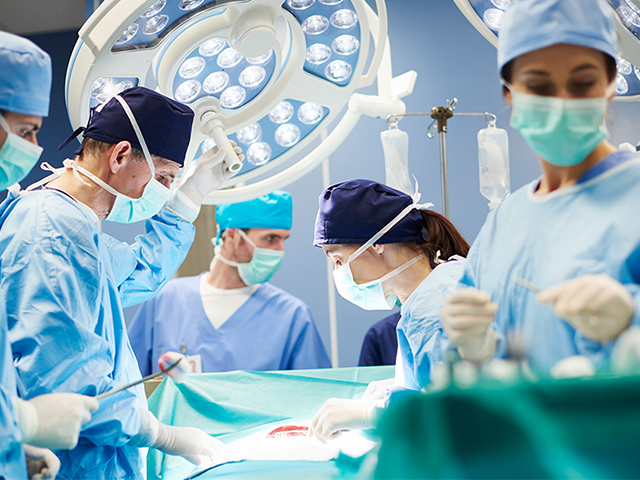 Blog

What is Organ Transplantation
Organ transplantation (including tissue transplantation) is a surgical operation in which an organ is removed from the donor body and then placed in the recipient body to replace a damaged or dysfunctioning organ. Transplantation surgery is one of the most challenging and complex fields of modern medicine, but it is also one of the fastest-growing surgical branches in recent years. A large number of organs and tissues can be transplanted with modern medical technology and knowledge. Organ transplantation has the potential to significantly improve the quality of human life. When medical data are examined globally, it is seen that the most commonly transplanted organs are the kidneys, followed by the liver and heart.
Which Organs and Tissues Can Be Transplanted?
Organs that can be transplanted surgically:
– Heart
– Lung
– Kidney
– Liver
– Pancreas
– Bowel
– Stomach
– Testicle
– Penis
Tissues, cells and body fluids that can be surgically transplanted:
– Hand
– Cornea
– Skin And Even Face
– Islets of Langerhans (Pancreas Islets)
– Bone Marrow / Adult Stem Cells
– Blood And Blood Products
– Blood Vessels
– Heart Valves
– Bone
Organ Transplantation in Turkey
Turkey, which is one of the most popular health tourism destinations in the world, stands out in global mainly with its surgical applications. Organ transplants are among the surgical interventions performed in Turkey, in world-class hospitals and by internationally renowned Turkish doctors. The most common organ transplant operations that are performed in Turkey are liver, kidney, heart, lung, small intestine and pancreas transplants.
Recovery Tips after Organ Transplantation Surgery
The patient who has undergone surgery will need to be kept under observation for a certain period of time according to the doctor's advice. This depends on the type of transplant and the general health of the recipient. In order for the transplanted patient to continue his life in a healthy way, it is necessary to properly use the drugs given by the doctor.
Call Dr. Ada for Surgery in Turkey
We are a dedicated health team supplying you with globally affordable health service from the best Turkish doctors and best Turkish hospitals. From obesity surgery to transplantation, you can call us anytime and get expert support immediately. Moreover, we follow you up in Romania after your surgery in Turkey and give medical advice in person. Contact us now and get the best from your health expenditure. Let's walk to a brand new healthy life together.