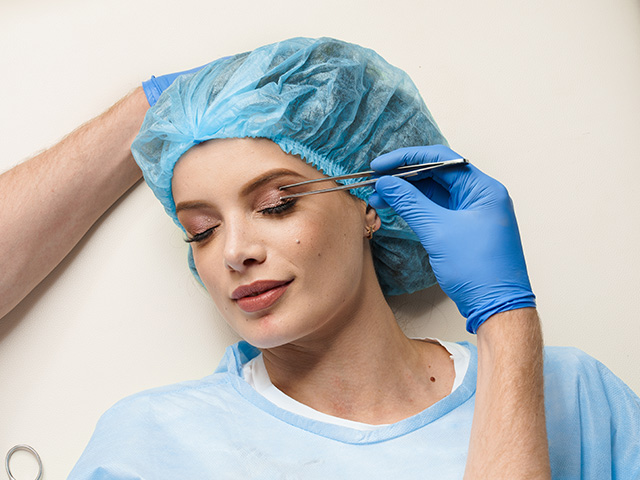 Blog

What is eyelid surgery
What is Eyelid Surgery (Blepharoplasty)?
Eyelid aesthetics is an aesthetic surgery performed on the upper eyelid or lower eyelid, to remove sagging skin and excess muscle tissue. This reshaping procedure is performed by plastic surgeons.
With the effects of gravity and aging, sagging occurs around the eyes and on the eyelids. Along with this, under-eye bags, discoloration and wrinkles become visible. Factors such as exposure to sun, irregular sleep, air pollution, alcohol consumption and smoking accelerate the aging process of the skin around eyes. When this is the case, eyelid aesthetics is the ultimate solution.
What problems are treated with Eyelid Aesthetics?
– Sagging skin on the upper eyelid
– Fat deposits in the form of swelling around the eyelids
– Bags under the eyes
– Drooping lower eyelid
– Fine wrinkles on the lower eyelid
What is the ideal age for Eyelid Aesthetic Surgery?
Eyelid aesthetic surgery is generally preferred by people over the age of 35 because the signs of aging on the eyelids begin to appear mostly after this age. However, medical necessities can occur at any age.
Recovery after Eyelid Surgery
Eyelid aesthetic an easy-to-apply surgery and does not require hospitalization. However, there are issues to be considered. Because the eyelids are very sensitive, they swell easily. For this reason, it is recommended to rest for a week after the surgery.
Although the healing process varies according to each patient, it is generally expected to be completed within 14 days. Full recovery may take several months. Cold compresses and lubricating ointments can be used after the surgery. It is recommended not to go out to sunlight and to use black sunglasses until the healing process is completed.
Contact Dr. Ada for Eyelid Aesthetics
We are an internationally organized team, acting as a health bridge between best hospitals of Turkey and you. We give medical advice, answer all your questions, supply you with latest technology medical options. Moreover, Dr. Ada personally follows you up here in Romania after your operation. So whenever you have any questions about eyelid surgery, aesthetic operations, rhinoplasty, obesity surgery or any other medical procedure, feel free to contact us anytime. We will be glad to walk the path beside you, to a happier and healthier life.