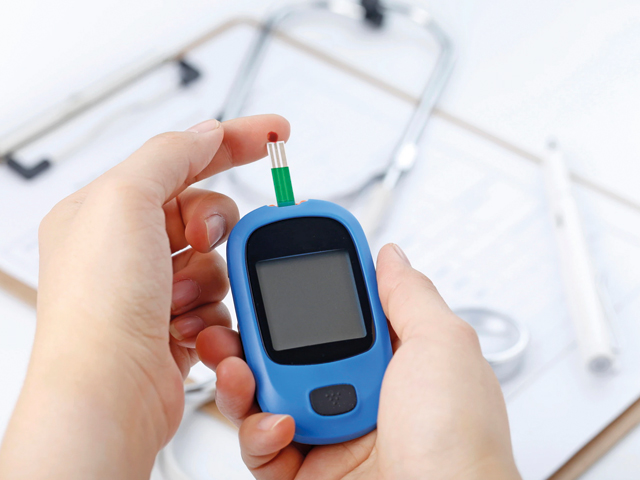 Blog

How and Why Diabetes Triggers Brain and Mental Problems
Diabetes is simply our cells' being unable to produce enough insulin or having problems with using it properly. Although these are physiological terms, the results of diabetes can go far beyond.
Diabetes means uncontrolled rise and fall of blood sugar and both have negative effects on the brain and soul. These effects are not immediately visible but sooner or later each diabetes case experiences them at some level. People with diabetes may find it more difficult to think, have difficulty with harmonious movements, feel dizzy and are more likely to suffer from dementia. Many health problems such as depression, anxiety, eating disorders and psychotic disorders are common in diabetic patients.
The Effects Of Diabetes On The Brain And Soul
– With sudden rise and sudden fall in blood sugar, concentration becomes difficult. Cognitive functions slow down. This also makes negative effects on memory. In order to correct the memory problem caused by diabetes, people with diabetes should start eating a healthy diet. According to research results, diabetic patients do not see the negative effects of diabetes on memory when they reduce their sugar consumption and consume more omega-3 fatty acids.
– Scientific researches also show that eating habits have an impact on mood. People who consume high levels of sugar and therefore have diabetes are more prone to depression than others. Diabetes increases the chance of being diagnosed with a psychological disorder by some 25%.
– Blood vessels are damaged with the increase in blood sugar levels in diabetic patients. Cognitive functions such as learning, memory and motor speed start to suffer due to stiffened vessels. This also increases the likelihood of disorders such as dementia and Alzheimer's disease.
Why Does Diabetes Increase the Risk of Depression?
Diabetes causes depression because sugar reduces the production of the hormone serotonin. Sugar overload also leads to impaired bowel function. The majority of the hormone serotonin, the happiness hormone, is secreted from the intestines. Therefore, as sugar consumption increases, the secretion level of serotonin hormone decreases. The brain's ability to produce and use serotonin is also negatively affected.
The bodies of those who consume foods containing high levels of sugar use too much B vitamins to digest the sugar consumed, and there is not enough B vitamins to be used in serotonin production. Due to the effects of diabetes on serotonin, the individual with diabetes becomes more depressed over time.
High levels of sugar consumption cause a decrease in the amount of a protein called neuropathic factor from the brain. With the decrease in this protein, anxiety, panic and stress based reactions increase to the highest level.
Which Type Of Anxieties Are Caused by Diabetes?
The main areas of anxiety of diabetic patients vary according to the severity of their disease and environmental factors. However, when they start to show depressive symptoms, the issues they worry about are as follows:
The individual starts to worry that they will lose their self-sufficiency and independence.
Patients start to worry that their bodies will lose its functions and they will lose control over their body.
They worry that the organs and parts of their body will be damaged.
They worry that the interest and support of those around them will end over time.
They fear of losing sexual desire.
Turkey for Best Health Service, Dr. Ada's Teams for Best Health Experience
Are you considering a health trip abroad for latest technologies? Do you search for the most affordable options? Are you planning a health visit to Turkey?
We are a medical bridge between Romania and Turkey, serving you with globally affordable prices, VIP accommodation options and best Turkish hospitals. Moreover, our service doesn't end when you're back in Romania. Because we also see you in person when you're back home, to make sure you get the best results.
Call now and get international level quality for any medical service in Turkey, from obesity surgery to hair transplant, and from heart operations to gynecological therapies. Discover the "new you" with Dr. Ada's teams.