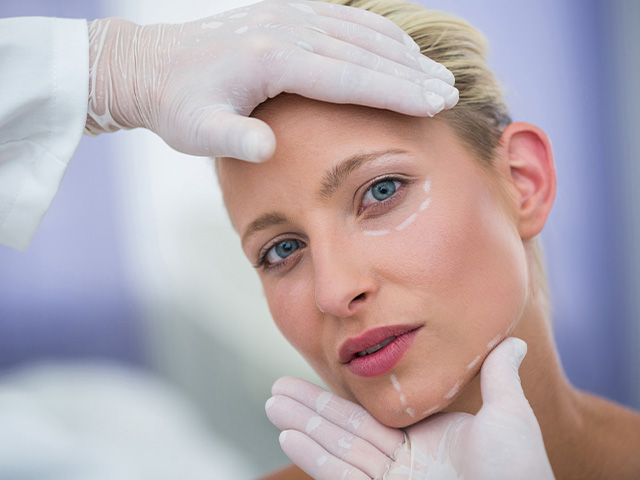 The term facial aesthetics refers to any procedure applied to a part of the face, aiming to change its appearance. But why does almost each one of us is ready to spend time and money for facial aesthetics?
Why do we need facial aesthetics?
Face is the center of our social life. It's where all the basic tools we use to communicate are; mouth, eyes, teeth and skin that gives clues about how young and healthy we are. The way our faces look changes our social acceptance, and social acceptance change the quality of life we live.
However, the face also has its own weaknesses. Being right open to the outer world, it faces negative effects of the sun more than any other part of body. Moreover, it is very sensitive to stress, gravity, smoking and time itself. The first signs of aging begin to appear gradually in the 30s, and become fully seen in the 50s.
The effects of aging occur in all tissues. Facial bones become thinner, weaker, and their volume decreases. The muscles relax, weaken and begin to sag, succumbing to the effect of gravity. The adipose tissue gets thinner, weakens, and its fullness decreases.
With the weakening of the adipose tissue, the skin becomes wrinkled, gets loose, loses its elasticity and begins to sag together with all soft tissues. With this mechanism, static lines appear on the face. Since the mimic muscles have been working for years, the folds on the skin become clearer and lines are revealed. These are all why we all want to spend time and money for facial aesthetics.
Surgery for facial aesthetics
Non-surgical facial aesthetics procedures (and living a healthy life) create magical results but their effects are limited. The ultimate solutions to improve the appearance of face are facial aesthetic surgeries. It is possible to apply facial aesthetic surgery to every healthy person who suffers the effects of aging.
The most common facial aesthetic operations
Many different aesthetic operations can be applied on the face area, alone or combined. At the top of this list are:
– Rhinoplasty
– Face Lift
– Mid-face Lift
– Lower Eyelid Surgery
– Upper Eyelid Surgery
– Ear Aesthetics
– Fat Injection To The Face
– Forehead Stretching
– Chin Aesthetics
Non-surgical facial aesthetics
If the negative effects you're having are entry level ones, we the aesthetic dermatologists have a lot of minimally invasive chances. Non-surgical methods such as Botox, filling, mesotherapy, PRP, chemical peeling, skin care can be used alone or in combination for a fresher face.
To learn which tool is the best for you, consulting a plastic surgeon or an aesthetic dermatologist must be the first step when determining what you need. Keep in mind that fighting back time on your face is not a one-time thing. Therefore you better plan your moves cleverly with a specialist, to get the best results.
Dr. Ada Clinic For Facial Aesthetics
We are a team of international specialist supplying top-end services on any medical need of yours. If you too have any questions about facial aesthetics, you can reach us any time. We will be glad to offer you the best service in Romania and best surgery in Turkey.