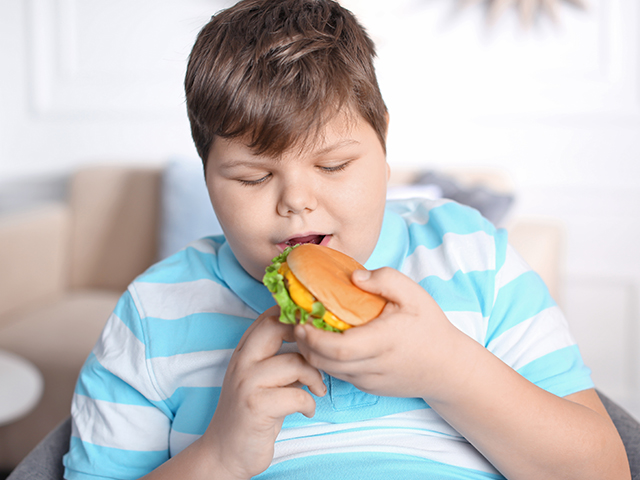 Childhood Obesity : The Sooner You Discover The Easier You Manage
Childhood obesity is on the rise worldwide and our country is not an exception. Even the most optimistic statistics in Romania say that more than 10 percent of adolescents and children under the age of 18 suffer from obesity, and things won't be easier when they grow up.
Modern life, excessive computer use and packaged food consumption cause our children to gain unhealthy weight. Of course, it is important for kids to be fed so that they can grow and develop, but it is a big misconception that a child who eats more will be healthier.
Higher Danger In Developed Countries
Luckily, latest technology doesn't only make us fatter but also lets us make crisp predictions for future. A recent computer simulation study from United States has estimated that almost half of the country's children and adolescents will be obese by the age of 35. The researchers also found that a 2-year-old who is obese has an 88 percent chance of being obese by age 19, and a 75 percent risk by age 35, while a 2-year-old with a normal weight has a 58 percent chance of being obese at the age of 35, and a 44 percent chance of being obese when an 18-year-old turns 35. Therefore, it's clear we better do something as early as possible.
How Is Childhood Obesity Diagnosed?
To diagnose obesity in adults we use the widely known body mass index (BMI) calculation. If we're talking about kids however, things change.
For babies younger than 2, obesity can be mentioned if his/her weight is higher than 95% of the same-sex same-age babies. For kids above 2, BMI is applied and the outcome is compared to the community of same age. Again, obesity is diagnosed if BMI is at very top 5% of same-sex.
You may assume that body fat won't be a problem at young ages, but it puts children at risk for several diseases earlier than their peers. Some of these health risks are high blood pressure, high cholesterol, type 2 diabetes, joint problems, asthma.
Genetic Predisposition, Nutrition And Exercise
Of course, excessive food consumption alone does not cause obesity. There are some other critical factors contributing to the obesity epidemic. Genetic predisposition and lack of physical activity are the prominent secondary factors.
The increase in the use of electronic devices and many modern-day environmental factors indirectly reduce quality of nutrition and activity opportunities. Especially in big cities, children can no longer play on the streets or ride bicycles. They spend time at home playing computer games or texting with friends. And through such periods, they are bombarded by commercials of unhealthy foods which they can order home with a few clicks.
Call Dr. Ada For Expert Opinion and a Free Consultation
We are giving intensive care to those who want the best health service from experts. We are working with JCI accredited Turkish hospitals and best doctors of Turkey.
From obesity surgery to heart procedures and aesthetics to urological operations, you can trust us for all medical problems. We will supply you with best options and globally affordable prices. We will also follow you up here in Romania for best results.
Don't lose another minute. Call now and get a free consultation. Reach the better you with Dr. Ada's team.