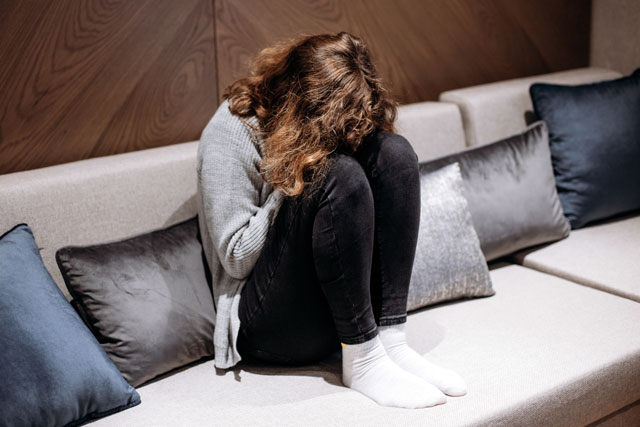 Blog

4 steps to deal with the child who talks about suicide
Probably the most shocking words you may hear from your child are those about "not wanting to live anymore", but it is a fact that mental problems and suicide cases are increasing among adolescents.
Moreover, the pandemic period has made this already bad situation much worse. There is a significant increase in doctor visits due to mental health problems of children and young people. And if your child says or makes you feel like he/she is thinking about suicide, take the situation seriously.
Since you don't encounter such reactions every day, you will probably be confused at first about what to do. These 4 simple steps will be of great help to support your child and to solve the underlying problems that urge to self-harm:
1- Take a deep breath before first reaction
Rather than reacting in haste, judging or being offensive, take a breath to think about the positive side. If your child shares or hints at suicidal thoughts with you, it is an indication that he/she trusts you, wants to talk about it, and get your help. Remember that problems that are talked about and shared will be easier to solve. A great first reaction is saying that it was a very brave choice to share thoughts of suicide with you and that you will always be around to help.
2- Ask questions to understand how close your child is to suicide
Ask questions to understand if your child's words are related to a recent event or if these thoughts are coming for some time. You can improve communication by saying "Can you be more open about your words?" or "Can you explain in detail what you think so that I can understand you better?"
If your child is too young to understand what death is, you can also ask what death means and where he/she thinks people go to when they die.
Sometimes, even those who don't really want to die can talk about death. If your child specifically states that he/she wants to die, you can understand the severity of intention by asking:
Have you ever thought about this before?
How often do you think about this?
How long have you had this thought?
Have you ever made a plan with these thoughts?
If he/she tells you that there is a plan, see a specialist immediately.
3. Avoid reactions that will cut off communication
There's a reason why we adults use the term "child's play" for easy-to-solve problems. Remember that problems that we adults carry easily can be too heavy for children. Reactions like "I don't want to hear this!" or "Don't ever say that again!" will make your child ashamed or judged for sharing thoughts with you. This will probably be the end of communication and your chances of helping the young one.
On the other hand, words such as "Everything will be fine" or "You will handle it" should also be avoided. A stressed child needs support rather than optimistic quotes.
4. Identify people who can help
Just as your child conveys his thoughts about suicide and seeks support, you will also need support while carrying this burden. Depending on the severity of the child's situation, the frequency of thoughts of death, and whether he/she is making a plan, this person may be a trusted friend, a close relative, school counselor, or a professional physician. Make sure that both you and your child have their contact numbers handy whenever help is needed.
Need information about health services in Turkey?
If you are looking for quality health services in Turkey, we are here to help. We connect you to best Turkish doctors from internationally accredited Turkish hospitals, and we accompany you all along the way with exceptionally affordable prices. Moreover, we serve you in person here in Romania for the best results.
From obesity surgery to heart procedures and gynecologic treatments to oncologic applications, call us for expert advice. Get a free consultation and let's plan your unique health journey, now.